Jack Russell's Great White
Saturday July 21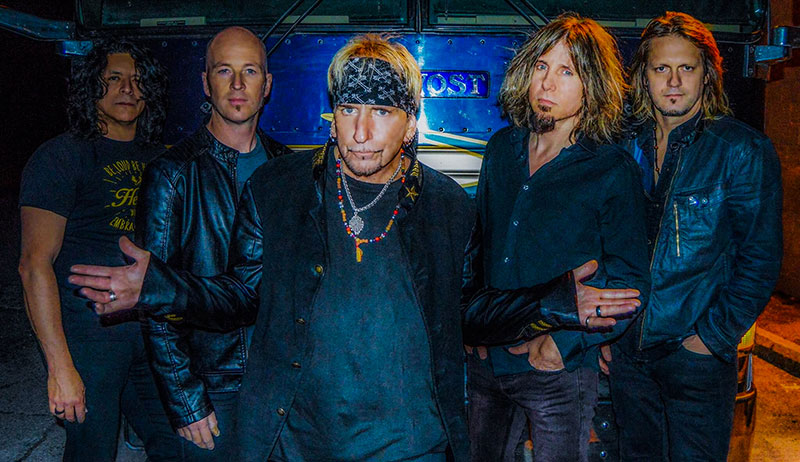 Jack Russell's Great White represents the next phase of his legacy. On January 27, 2017 Frontiers Music Srl will lay the framework for this new phase with the release of "He Saw it Comin". "For me this is so much more than a collection of songs, it is the culmination of a lifetime of living. It is about addictions , love, pain and many facets of the human condition. I tend to write autobiographically and on this album I dealt with topics I've never explored," explains Russell of the new record. Rather than look backwards and merely attempt to relive the multi-platinum Hard Rock entity's storied origins, Jack Russell set his sights on the future. In December 2011, Jack Russell's Great White first bared its teeth. Robby Lochner has been with Jack since its inception, they soon welcomed back longtime bassist and friend Tony Montana—this time as a guitar player and keyboardist— they then added drummer Dicki Fliszar, then bassist Dan McNay. This group has a sharp, soaring, eclectic, hook-laden new album ready, boasting the bluesy hard rock stomp that made Russell and Montana icons in the first place.
"It's a powerful band," Russell proclaims. "The music is dynamic and I've gone where I've never gone before. Lochner was a catalyst for moving forward. I wasn't sure how the writing would go at first but soon realized the chemistry is beyond words. He's my copilot and one of my best friends." This past year the musicians hit the studio to cut their official full-length debut. It taps into the bluesy bombast and heavy energy of Russell's celebrated material, but it's a distinctly modern metallic monster. "We want the new material to blow people's ears back," Russell goes on. "It has the elements of the best of Great White, but there's diversity, vibe and an edge to it. It draws from our 60's and 70's roots in a more modern way." Montana agrees, "It's got the classic sound. The first element is Jack's voice. No other band sounds like this one, ever did or does now. When I was 17-years- old, I remember walking around the UCLA campus listening to the band's first EP. I was a fan before I ever joined the band. We're going to maintain that integrity moving forward."
That integrity became forged over nearly thirty years. In 1984, the band broke out of the Los Angeles scene with its self-titled debut followed by seismic platinum-selling outings such as 1987's Once Bitten… and 1989's …Twice Shy. Moving over 10 million copies worldwide, they stood out as tried-and-true rock stalwarts into the 21st century until 2011, when Russell went on to form Jack Russell's Great White. Ultimately, the new music is for the millions of fans who stuck by Russell all these years. It's everything they've been waiting for and more.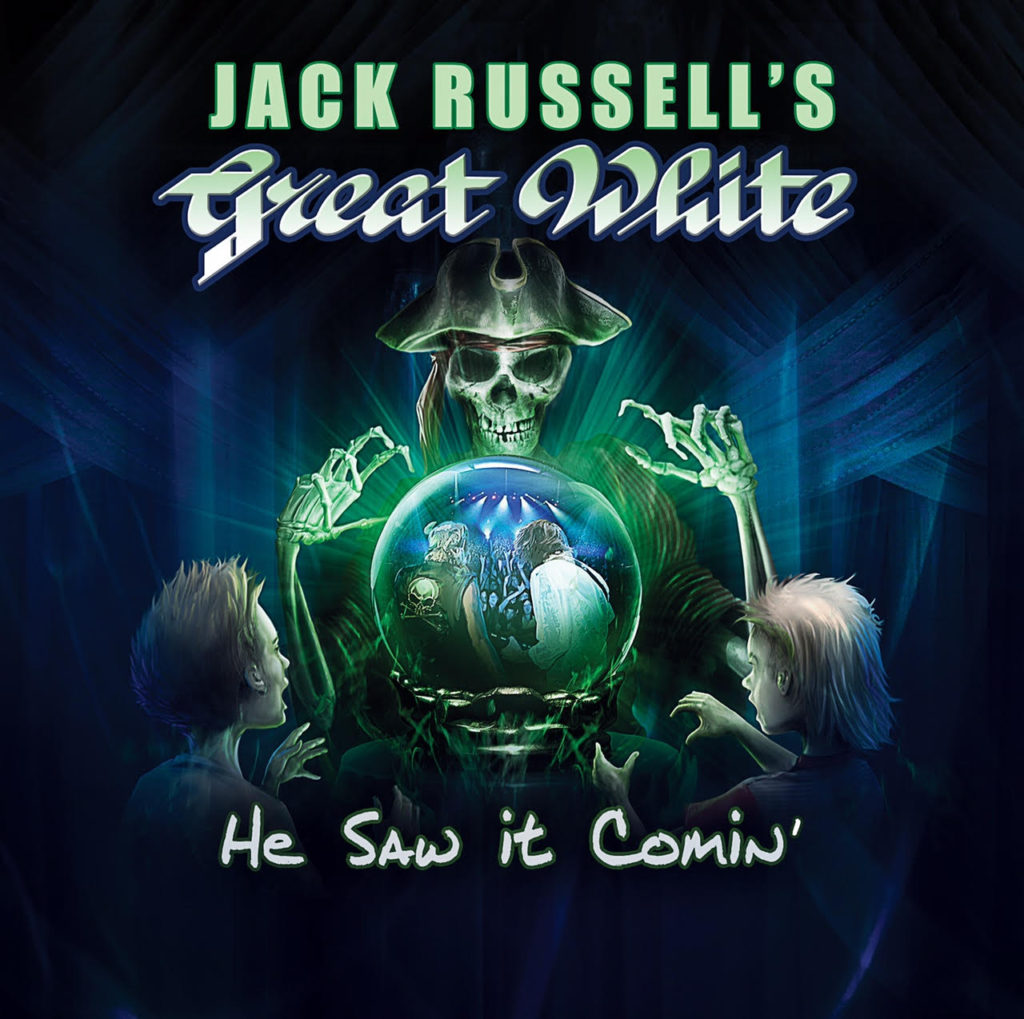 "He Saw it Comin" Track Listing:
1. Sign Of The Times
2. She Moves Me
3. Crazy
4. Love Don't Live Here
5. My Addiction
6. Anything For You
7. He Saw It Coming
8. Don't Let Me Go
9. Spy Vs Spy
10. Blame It On The Night
11. Godspeed
12. Hard Habit (Bonus Track)

Jack Russell's Great White Lineup:
Jack Russell (Vocals)
Tony Montana (Guitar, Keyboards)
Robby Lochner (Guitar, piano, backing vocal)
Dan McNay (Bass, backing vocal)
Dicki Fliszar (Drums,backing vocal)

For More Info Visit www.jackrussellsgreatwhite.com
Firehouse
FireHouse has been rockin' for over a decade. Their music has taken them all over the world and has produced Gold, Platinum and Multi-Platinum records in the United States and countries abroad.


In 1990, their first album, entitled FireHouse, was released. The band's first single, Shake & Tumble, had impressive radio success. The band then released Don't Treat Me Bad, which became their first Top Ten hit. This was followed by Love of a Lifetime, which also entered the Top Ten, reaching the #3 spot on the United States charts. This string of hits vaulted their first album to double platinum status in the United States; also going gold in Canada, Japan and Singapore. At the 1991 American Music Awards, Firehouse found themselves standing before the nation accepting the award for Best New Hard Rock/Metal Band, chosen over Nirvana and Alice in Chains.
The band's second album, Hold Your Fire, was released in 1992. It produced the hits Reach for the Sky and Sleeping with You. Another Top Ten hit, When I Look into Your Eyes, peaked on the United States charts at #5. This album earned the band two more gold albums and over 1 million sales worldwide. In 1995, Firehouse released their third album on Epic, simply titled 3. Once again, Firehouse produced another Top Forty hit in the United States with I Live My Life For You. It was with this album that Firehouse made their first trip to Southeast Asia for a promotional tour. Earlier American hits like Don't Treat Me Bad, Love of a Lifetime and When I Look into Your Eyes had climbed the charts in Asia. Here for You, the second single from 3, had also become a hit. The band then continued their promotional tour in South American countries such as Brazil and Argentina.
Their fourth album, Good Acoustics, was released in 1996 and quickly went gold in Malaysia, Thailand, and Philippines. Good Acoustics contains unplugged versions of the group's greatest hits, as well as four new songs. This album produced foreign hits such as In Your Perfect World, Love Don't Care and You Are My Religion. The band returned to Southeast Asia for another promotional tour at the end of 1996. Then, in February 1997, Firehouse embarked on their first concert tour of Southeast Asia playing sold-out shows for fans in Indonesia, Singapore, Thailand, and Japan. During May and June they toured the United States before returning to Southeast Asia in July for an unprecedented twenty-five city sold out tour of Indonesia.
In 1998, Firehouse toured the United States on the Rock Never Stops tour, which also included Slaughter, Warrant, Quiet Riot, and LA Guns. October of 1998 featured the Asian release of Firehouse's fifth CD, Category 5 on Pony Canyon Records. The album quickly climbed to #4 on the Japanese charts, and supporting promotional tour of Japan followed. Category 5 was officially released in the United States in 1999. Firehouse continued touring through the winter and spring of 1999, including 3 more sold out shows in Tokyo, Nagoya, and Osaka. On April 22, 1999, the band recorded their live show in Osaka. The result – the first-ever live album by Firehouse. Bring 'em Out Live was released in Japan in December 1999 and in the United States on Spitfire Records in July 2000.
The turn of the century brought the release their seventh album, titled O2. It has been released in SE Asia on Pony Canyon Records, and in the US on Spitfire Records. This album had notable success despite the changing style of popular rock music. During this time, the band decided to part ways with original bass player, Perry Richardson. O2's remarkable bass playing was supplied by Bruce Waibel. Bruce brought to the band his phenomenal bass playing along with is equally impressive sense of humor. We truly regret to say that in September 2003, Bruce has passed away. He will be greatly missed as a friend and talented musician. FireHouse headed back into the studio in early 2003 to write and record their 8th album, PRIME TIME. As music changes over time, FireHouse continues to evolve their musical style; yet, at the same time, hang onto their hard rock roots. Released in October of 2003, album number 8 is no exception.
You can expect to hear what FireHouse is famous for … soulful, melodic hard rock.
Downtread
Brett Petrusek – Lead Vocals / Guitars
Eric Domagall – Drums / Vocals
Marc Paradise – Guitars / Vocals
Robert Berg – Bass / Vocals
Full contact rock-n-roll: Downtread specializes in aggressive riffs, titanic drums and ferociously catchy songwriting. After each glorious assault, you'll be humming the chorus -- even as you're applying a tourniquet to your wounds.

Riding high on lofty, classic rock vibes (if you dig '70s and '80s guitar with a 21st century growl, this is definitely your cup of lava), the Minneapolis group loves to swoop down into the gutter and twist the knife a bit. It's modern rock with a mean streak.

Downtread's 3rd Album: "The War Behind the Wolf" 10 tracks of fury and redemption, with topics covering today's culture, imploding relationships and at least one song about a werewolf. The band's technical prowess has blossomed, the sound is bigger and heavier than Downtread's first two albums, but the net effect is rawer: more dangerous, less groomed. Much like those werewolves up north.

Blazing live performers: These guys bring it onstage. Audiences eagerly feed on Downtread's near-lethal dose of energy, whether they're in a nightclub or seeing the band in high-profile concert dates with Lita Ford, Warrant, Dokken, Firehouse, Halestorm, Trapt, Saliva, Whitesnake, Judas Priest, Bret Michaels, Vince Neil, Ratt, Skid Row, and L.A. Guns 2018 – Downtread is hard at work on their upcoming 4th release and continues to tour and preform.