KSR Motorsports
Thursday July 14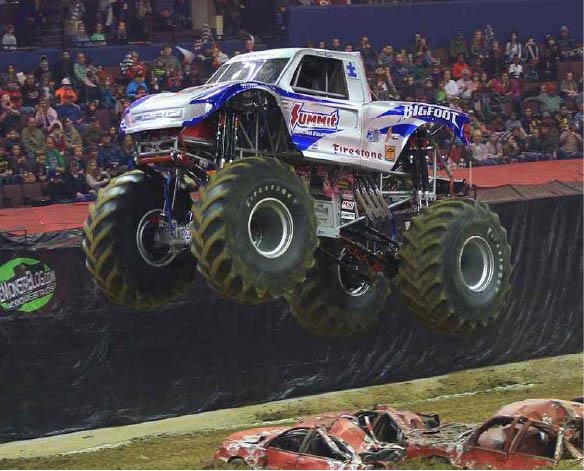 Who is KSR Motorsports?
We are the best professional Monster Truck-Thrill Show. Established in 1985 we have over three decades of collective and comprehensive knowledge and experience, meaning that your experience will be a great one. We have been providing high-flying action-packed shows for the Fair and Racing industries for over 30 years. It's a performance that you don't want to miss out on!

The Show
The show provides a variety of entertainment with the main feature being monster trucks slamming into and jumping over cars and various obstacles. Each show features a variety of competitions to showcase both the driver and truck abilities. Competitions include Side by side racing, wheelie and donut competitions. Finally, there's freestyle where drivers get to pull off the craziest stunts with big air, donuts, wheelies and more! In between the monster truck feats, we run various support attractions such as FMX motorcycles, daredevil acts, Jet Vehicles, Demo Derbies, motocross and quad racing.
The Pit Party
KSR MOTORSPORTS takes great pride in creating the most fan friendly environment with unparalleled access to the incredible drivers and their trucks at the Pit Party. A Pit Party Pass allows early entry to the arena. This unique experience gives you access to see the trucks up close, take pictures, meet the drivers and get their autographs. The Pit Party is usually open for at least one hour prior to the show, please see schedule for the event you are attending to see the opening and close of Pit Party times.
Merchandise
We have merchandise available for sale at every event at very affordable prices. Some of the drivers and performers have their own photos, hats, and t-shirts for sale as well. They will be at the merchandise stands when available. Cash, credit or debit cards accepted.
Make sure that you don't miss out on our show and the chance to see some thrilling action!